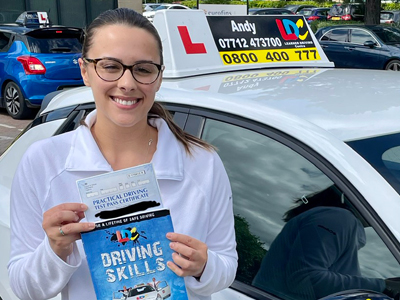 Rebecca Foster
Fantastic experience with Andy. Such a patient and supportive instructor. Andy has been so encouraging and he's never made me feel like a slow learner, despite it taking me 5 years altogether to pass. Very reassuring and just an overall pleasure to be taught by. 10/10 experience.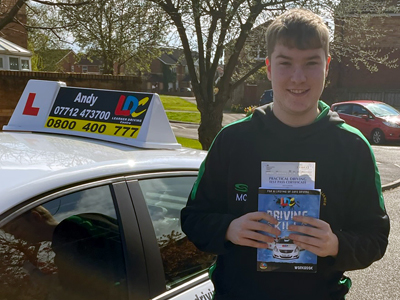 Matthew Carruthers
The resources provided were very helpful and showed a clear view on what to do. Andy was very good at showing me how and what to do making me have a clear understanding. Very clear with telling me how each manoeuvre is done and in general very helpful and organised with student drivers. Overall, brilliant.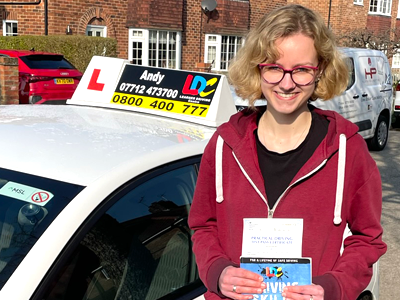 Felicity Bell
A great instructor. Very patient and explains things very clearly. The resources are extremely helpful and help to guide the lessons and track progress. Would recommend to any new drivers. I found Andy's approach of pulling over to talk through complicated manoeuvres before attempting them extremely helpful. Being encouraged to ask questions and learn the theory behind the manoeuvres definitely helped me to understand them and adapt my approach when the roads were busy, and has helped me to become a confident driver.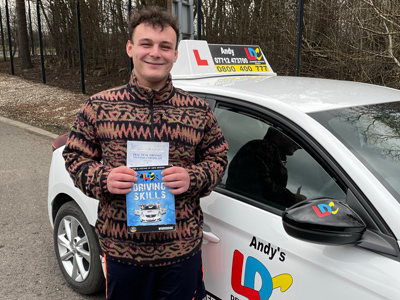 Ollie Heppell
Andy was brilliant, really good at showing how to do things when unsure. Great instructor.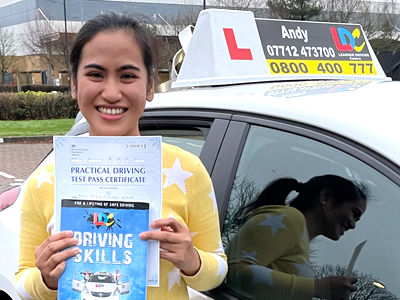 Fleur Rivera
Andy is a great instructor. He is calm and taught me efficiently and effectively. I have overcome my many fears and difficulties with manoeuvres. Andy is really lovely and I feel comfortable learning how to drive. I gained knowledge, skills and confidence and that's all thanks to Andy. Thank you Andy, you are the best. Hope you are able to help other learners as well. Keep up the good work😀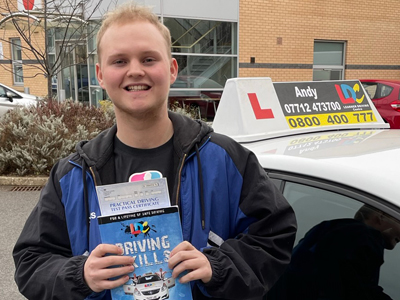 George Pickford
From the start Andy was kind, down to earth and understanding. He took in everything I asked and gave great feedback. If I was unsure on anything he was willing to let me try/test my theories to clear any mental blocks. Every lesson I was met with a positive greeting and reassurance on what we previously learnt, and what we are going to tackle that day. I would recommend Andy to anyone of any ability to learn with him. I couldn't have done it without him.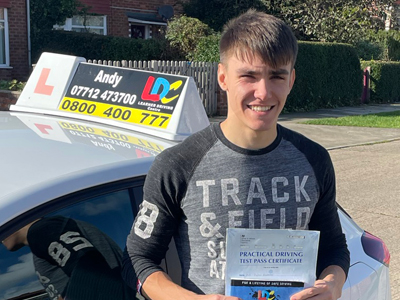 Ryan Gorman
Calm and collected, good feedback where to improve. Not too complicated, but enough for a full understanding. Would recommend.